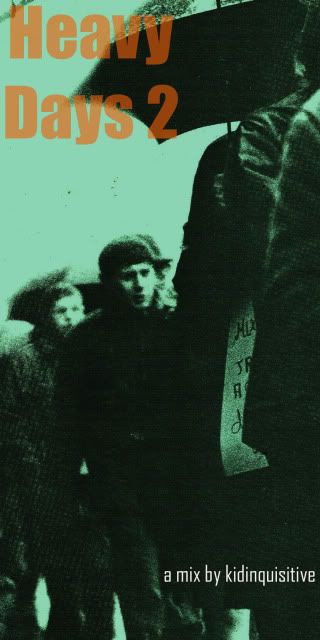 A mix é de
Kidinquisitive
, digger à moda antiga que mantém o blog
Soul Persuasion
que já não
é a primeira vez
que recomendamos por aqui. Está recheada de sweet soul sounds que vão bem com os dias cinzentos que por aí andam. E cheio de pérolas obscuras:
Doris & Kelley – You Don't Have To Worry
Buelah Palmer – I Cried Daddy Daddy
Chuck Armstrong –I'm A Lonely Man
Sly & The Family Stone – Underdog
Willie Gresham & The Free Food Ticket – I Cried Boo Hoo
Roger & The Human Body – Freedom
East St. Louis Gospelettes – Have A Talk With God
Headhunters – Don't Kill Your Feelings
Harold – Shortage Of Love
Kenny James – Hell In New York City
Pin Points – Don't Cry
Pookie Hudson – This Song Will Last Forever
E há uma
Heavy Days 1
também, que pode ser encontrada
aqui
.